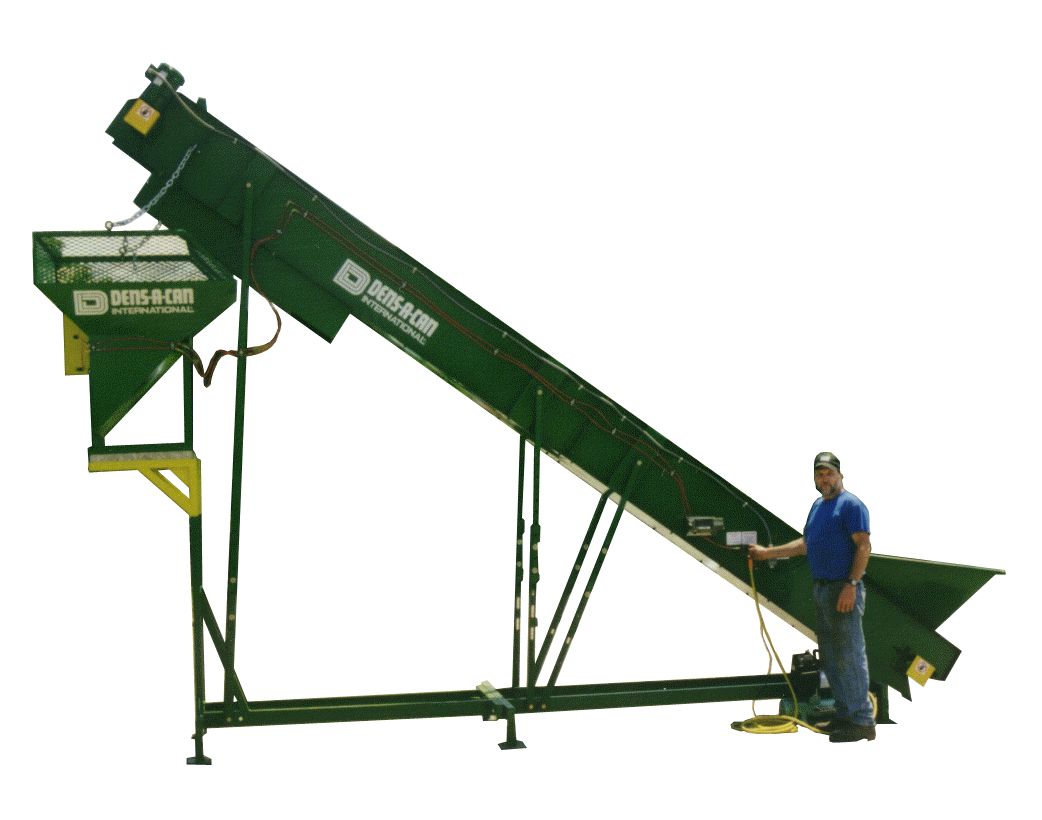 1 Cubic Yard Can Buyer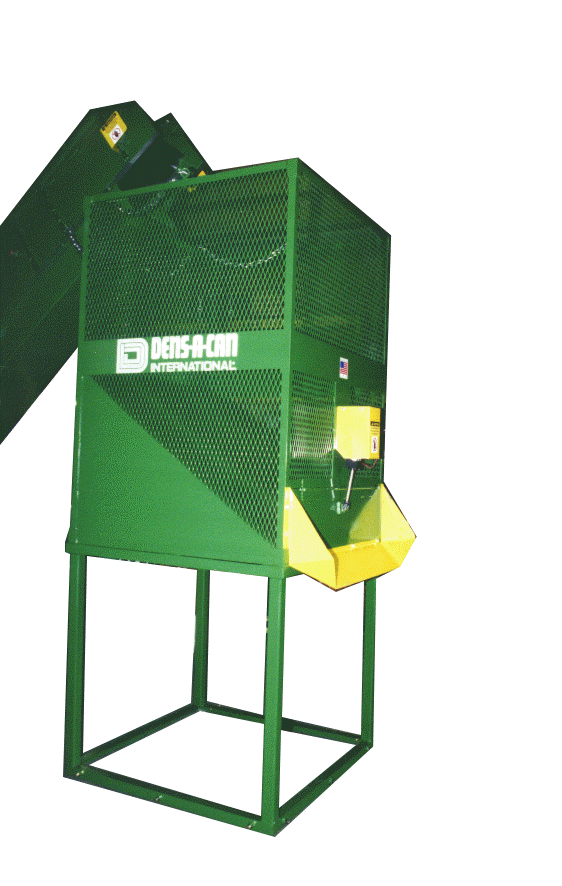 2.75 Cubic Yard Weigh Bin for larger buy loads. ( used on top of floor scale)
Dens-A-Can Can Buying Systems
You can automate your aluminum can recovery operation by separating and weighing the cans with out additional handling!
No need to manually separate or weigh the cans. The Conveyor/separator removes steel from the aluminum cans which are then dropped into either a 1 or 2.75 cu. yd. bin where the cans are then weighed.
All the controls are placed on the in-feed hopper so the conveyor can be stopped to remove unwanted materials.
The operator controls the emptying of the weigh bin door by a lever or a pneumatically controlled air valve