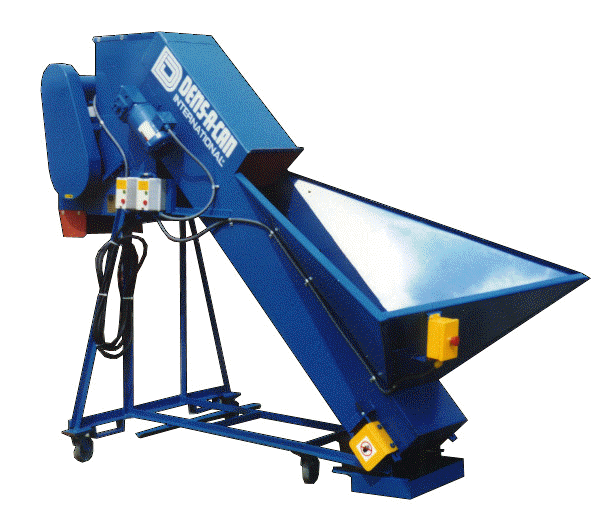 Click here for more information
Dens-A-Can Glass Breaker
Easy to operate; just plug in, switch on, & load the hopper. The conveyor automatically feeds the crusher and cullet is discharged.
Engineered with a rotating steel drum and breaker plate for its crushing system. This enables it to produce a more uniform cullet size- meeting recycling industry standards.
The breaker plate is adjustable to vary the glass cullet size.
Capacity is 3-4 tons per hour.
Rotating drum against adjustable/replaceable breaker plate produces a uniform cullet.
Self cleaning tail pulley.
Removable tray to catch glass
Top 2.5 feet of conveyor is enclosed and equipped with a Safety Flap.
Mounted on steel casters for ease of mobility.
Underside of the conveyor is enclosed.