Dens-A-Can Densifiers
Proven durable and reliable, Dens-A-Can Densifiers & Systems can be designed to suit your specific needs. All four models are available with or without an optional attached Conveyor/Separator and can be intrgrated with Dens-A-Can Surge Hoppers and Stand Alone Conveyor/Separators. Dens-A-Can densifiers produce a high density, interlocking, stackable biscuit that meets the aluminum and steel industry requirements. Maximize your truck load and save money by shipping your aluminum or steel cans at the most weight allowed by truck or railcar.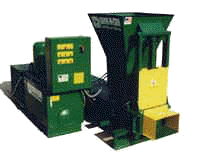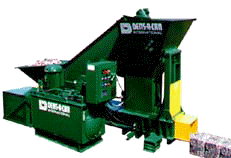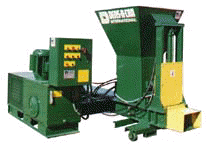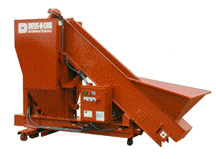 DAC 3000 U.S. DAC 1200 U.S. DAC 800 U.S. DAC 600 U.S.
DAC 3000 Metric DAC 1200 Metric DAC 800 Metric DAC 600 Metric
To view specific information on each of these models you will need

.
You may see a blank white page for 30 - 45 seconds during opening of these files, please be patient.